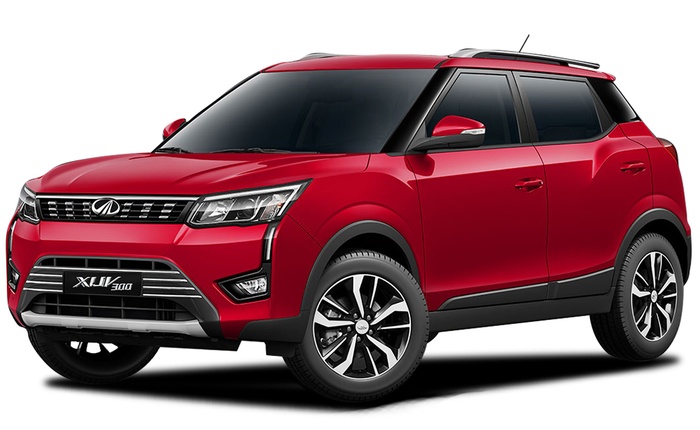 Mahindra & Mahindra XUV300, Recalling For faulty Suspension For Limited Batch Production.
Mahindra and Mahindra recalling a limited batch of XUV300 vehicles on November 4, due to fix faulty suspension component and check-up. The components that were manufactured till May 19, 2019 would be carried on the proactive inspection and replacement at Dealerships.
The XUV300 launched in February this year, it is the third sub–compact SUV in Mahindra afterwards TUV300 and Nuvosport. The Mahindra XUV300 Sold in good number.
Thinking about customer's centric approach. Individual customers of XUV300 will get free of cost, inspection and subsequent rectification. Mahindra and Mahindra give the consent. Customers Need to Visit the Dealerships for this rectification or checking either their XUV300 falls in this recall or not. Mahindra may contact their customer for informing about the recall.
The company is proactively carrying out this activity for ensuring hassle free experience for its actual and potential customers, the statement said. By this recall, There will be minor impact on the SUV Segment of Mahindra, Because Customers need their vehicle must be trouble free at any cost.
The concerned customers can also visit the company's website and check if their vehicles are part of the service action or not, yet, this action is in compliance with SIAM's voluntary code on vehicle recall.
YOU MAY ALSO LIKE :-
There is Recall for the Imperio, The Light Segment of Commercial Vehicles. From The company Mahindra and Mahindra is recalling, near about, 300 units of its pickup truck Imperio, to fix faulty rear axles, according to industrial sources. However, the company did not give any information about the exact number. That recalled units but industry sources confirmed this figure.
For More information you can also contact your nearest Mahindra & Mahindra Car Dealerships or Call to their Service Helpline Numbers. You can also Contact-Us.
Please Like Us on Social Media Websites